Flaunt your smooth legs in short shorts and other summer trends!
Have you been shaving for quite a while now or will soon join the hairless club?
It is never too late to learn easy-peasy beauty tips, especially when it comes to your daily routine.
If besides smooth legs, you want smooth EVERYTHING this season, follow these shaving advice: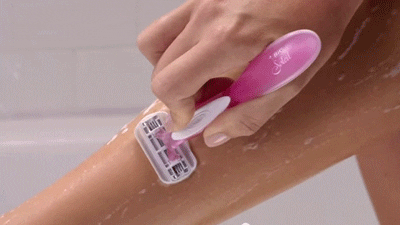 1) Keep your razor dry
To add days to your razor's lifespan, pad it with a towel to remove excess water and place it outside of the shower.
2) Moisturize your razor
Aren't you tired of your razor blades rusting too fast? Prevent this by applying a thin coat of Vaseline right after padding it with a towel.
3) Use shaving cream
Shaving cream will add a silky feel to your legs making it easier for your razor to gently slide through them.
4) Don't use shaving cream
Sometimes, depending on your skin type, soap and water will do the trick. You could also take the DIY route and create your very own scrub (not to shave your legs) made out of sugar, coconut oil and lime, click here for the recipe. 
5) Apply aloe-vera on a daily basis
Having healthy skin will make shaving easier and prevent cuts. Most of the times these cuts happened due to a reaction of our dry skin coming in contact with an unkempt razor, and not because of your technique as it is believed.