Put your Bieber fever to the test with this quiz and find out if you're truly Justin Bieber's #1 fan.
If you're planning your Quinceanera and want to somehow include this heartthrob in your fiesta, here are a few surprise dance ideas to our fave Bieber jams.
And if you claim not to like Justin Bieber and you surprisingly landed on this article, here is a giphy of him falling on stage, enjoy!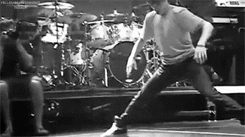 Now, back to that Justin Bieber quiz!