Top 10
Bucket List Worthy Outdoor Experiences
Looking to enjoy the outdoors more? 
We have gathered the top ten experiences that will make up for lost time!
1) Kayaking 
Kayaking can either be a relaxing or adrenaline-pumping experience for all beach babes who love being in or on the water. For a more relaxing time, look for kayak rentals near harbors; the walls of the harbor makes the water calm and easy to paddle through. For more of a rush, look for kayak places that allow you to go in the open ocean where the waves are rolling and the sea life is booming. This is an activity that one should be hydrated and ready for; your arms, shoulders, and abs will all be working out in this fun activity!
2) Ziplining 
This one is for adrenaline seekers and those looking to challenge their fear of heights! From beginner to experienced, ziplining is something that anyone could get a hold of. Ziplines can range from speeds of 21 to 50 mph and heights of 30 to 820 feet in the air! There are usually zipline tours that can be found that are hour-long excursions. Due to, the constant walking, jumping, and wearing a full-body harness, one should wear pants or athletic leggings and tennis shoes; absolutely NO sandals.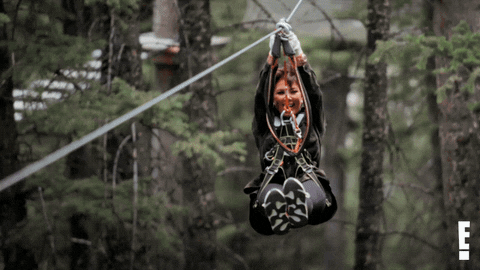 3) Glamping
Camping is not for everyone, roughing it out in the wilderness with a small tent and a sleeping bag? No thanks! Instead, try glamping, it is the luxurious version of camping where you get a normal comfortable bed! Glamping can usually be done in small houses, huts, big tents, trailers, and other housing. They come with modern amenities on the inside so you can still feel at home while being in the middle of the wilderness. 
4) Hot Air Balloon Ride
Want to see the world from above in a relaxing and scenic way? Find some adventure seekers, like yourself, and choose a scenic location; think green and large areas of water. For example, some beautiful places to take flight over are wineries that have rows an
d rows of grapevines. Enjoy the colorful and amazing experience of a hot air balloon flight!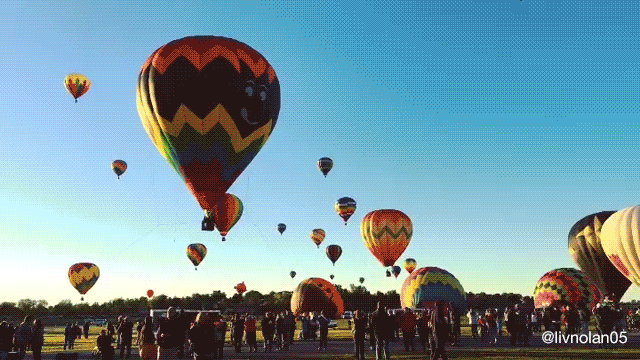 5) Safari
An African Safari can be pretty hard to get to. Luckily for us Californians, depending on where we are, we only have to travel a few minutes or hours to get to one. There are walking safaris, jeep safaris, bus safaris, and even camping safaris that can be found. Safaris are usually big plots of land that are blocked off, to a certain extent, and contain many exotic and majestic wild animals. Giraffes, zebras, rhinos, flamingos, kangaroos, ostriches, and more! If you're an animal lover be sure to go to one of these at least once in your life.
6) Hiking
The workout to get there may be tiring, but the view is definitely worth it!
Nevada Fall Trail in Yosemite National Park has a set of three waterfalls in ascending order that people of different levels can get to. The first waterfall can easily be achieved by beginners; the further you choose to go, the steeper and longer the journey gets. However, the top of Nevada Fall waterfall is breathtaking (both figuratively and literally at an elevation of 2000 feet and a hike of 5-6 hours.) For this hike be sure you have hiking shoes, supplies, and have done prior research on the area; hike safely.
7) Hot Springs
Hot springs are small to medium natural warm pools of water that offer relaxation as one of the many unique outdoor experiences. Some are safe to bask in and some are not due to bacteria. Hot springs are scattered all across California, in order to see which are safe and near you, brief research is required.
8) Star Gazing 
Dress warm, have a wish or two ready, and prepare yourself to be amazed by the night sky. The lights from cities are so bright at night that they block the millions of twinkling stars above. However, when you venture out into places that are ways away from harsh city lights, amazing things can be seen! Two of the most popular places to see the stars and the Milky Way are Joshua Tree and the Arches National Park in Utah. Want to finally capture a picture of the stars that do them justice? If you have a fancy camera, bring it. Since it is nighttime and in the wilderness, it is not recommended to go alone.
9) Horseback Riding
Brief instruction is needed to ride a horse, and most horseback riding is done in group tours which is less intimidating. Due to the length of the experience, jeans or thick athletic leggings are recommended, as well as, sturdy shoes. Try some cowboy boots to match the scene!
10) Snorkeling 
This is a fun way to get a closer look at ocean life while being submerged in its cool waters. A lot of gear is not necessary for this experience and it can all be rented: mask, snorkel, fins, rash guard/wetsuit (optional). There are guided tours that are available for this. Tours are beneficial in the way that guides know where ocean life can be found and how to approach them. This is a one of a kind and amazing experience!
Tell us which outdoor experiences made your bucket-list in the comments below!
Featured images property of Pinterest and @giuliacalcaterra