Now that Fall is finally upon us, it's time to transition our skincare from the hot Summer months to the dry and chilly days.
Believe it or not, weather plays a huge role in affecting our skin, and it is important for us to recognize these changes in our environment and take the necessary measures and care that our skin needs.
For glowing, healthy, and beautiful skin check out our Summer to Fall transition care below:
Swap Cleansers:
Most cleansers we use during the summer months are a bit rougher on our skin, given the additional oil and sweat our skin produces; therefore, a cleanser with a more delicate and moisturizing formula will be ideal for fall skincare.
Huxley, Secret of Sahara Cleansing Gel $30.
Increased Moisturizing: As we mentioned, fall is dry and cold; hence, our skin is going to be drier as well, requiring additional moisturizing to avoid dullness.
Face Masks:
Face masks are always a good idea. They are packed with a higher dose of nutrients, vitamins, and ingredients that will nurture our skin, leaving us with an amazing glow.
Purchase from: Sephora.com, Kiehl's Since 1851 Turmeric & Cranberry Seed Energizing Radiance Mask $39
Regulate your showers' temperature:
While hot showers sound super tempting after a day out in the cold, they are detrimental to your skin's retention of moisture. So, try to shorten your showers and regulate the temperature to a more lukewarm bath.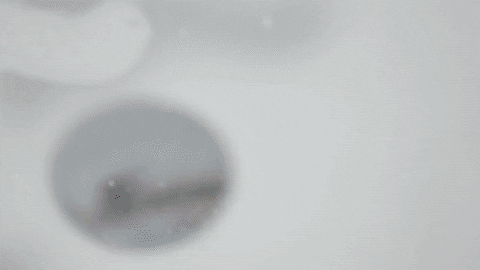 Body oil:
Oils are your most potent kind of moisturizer. They really lock in moisture in your skin and build a barrier that protects your skin from harsh climate conditions.
Keep your natural Glow:
Dreading the pale skin tone, you get during winter? Keep your summer tan on with natural self-tanners for a radiant sun kiss glow.
Hydrate your lips:
Cold and dry weather is the worse for delicate skin, like our lips. They get dry and have awful skin peeling from them. Prevent chappy lips and be ready to rock those fall lipstick shades by using lip balm throughout your day and exfoliating that dead skin off.
Don't be fooled by the dimmed sunlight during colder months. Those UV rays will still make their way onto our skin and damage it. Be sure to keep it protected by wearing sunscreen daily and reapplying it.
https://www.instagram.com/p/BoJ_9TLFVw7/?taken-by=coola
Purchase from: Coolasuncare.com, Coola Mineral Face SPF 30 Cucumber Mineral Sunscreen, $36. Coolasuncare.com