Follow these exercises and burn off those calories from Halloween and say bye-bye to the terrific consequences.
You might have not gone trick-or-treating this Halloween, but maybe you took your siblings as a volunteer and most likely ate a couple of Candy and chocolate bars along the way.
If you feel guilty for eating so much candy you'll be glad to read we're here to help. Here are a few workout routines to help you get back in track.
Follow these steps and burn off those extra calories from this year's Halloween.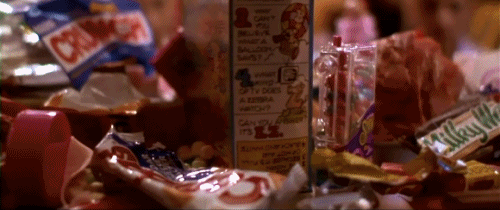 Gummies
Whether it was one tiny gummy or a whole package, the damage is done. For every 16 worm or gummy bears you took you must burn about 140 calories.
Workout: A 35 minute walk or a 13 minute run will take care of this.
Chocolates
If you're a fan of chocolate, especially peanut butter flavored such as Reese's pieces, we're sorry to tell you these are the worst kind of calories.
Workouts: For every 2 bars of chocolate you must walk for 52 minutes or run for 20 minutes as fast as you can.
Are you a Hershey's fan instead? Then try a 50 minute walk or run for at least 20 minutes.
Milky Way is definitely an all-time favorite! However this chocolates are fill with calories and sugar so they end up having about 240 calories per bar. In order to get rid of the damage you must walk for at least one hour or run for about 30 minutes. Was it worth it?
Snicker bars are a Halloween classic that unfortunately amounts for approximately 250 calories which you can get rid of by walking for 62 minutes or running for 25.
Candyland!!!
Skittles are also among the most popular and favorite candies.
Workout: If you ate a whole bag of these walk it off for at least 62 minutes or run for 24 in order to burn off those calories.
Who can forget about lollipops? Fortunately these are not high in calories as they sum up to about 20 each hence if you had 3 walk for about 6 minutes or run for 5, not that bad huh?
These delicious and tiny pieces might seem harmless but beware! If you had a whole bag which equals 250 calories you must walk at least an hour or run for 25 minutes, again to burn off those calories.
We hope this gave you an idea of  Halloween's aftermath, consider this next year and think of the amount of work behind whatever it is you chose to eat.