Dare to try the bushy brow look? Follow this step-by-step tutorial! 
Products you need:  
Eyebrow spoolie brush 

 

Brow gel 

 

Brow Pencil or Brow Pomade 

 

Concealer 

 
Step 1: Shape your brow 
Using your spoolie brush, start creating the shape that better fits your brow. Brush them down and then up for a full bushy brow effect.  
Step 2: Wax  
Use brow gel or wax to help your hair stay in place as you find your desired shape. This will allow your brow hairs to stay in place. Brush up and then clean the sides by outlining your brow with the spoolie brush.  
Step 3: Fill in the spots  
With your preferred eyebrow pencil or pomade, start filling in the spots with small strokes. Be sure to apply the product from bottom to top to focus on a harsher base while the top is lighter. If you see any areas where the strokes look a bit too harsh, softly blend them out using the spoolie brush.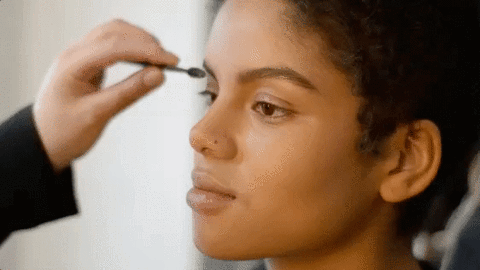 Step 4: Conceal the deal  
What is the secret to erasing any imperfections when applying makeup? Concealer! Clean out your shape or any mess ups by applying a small amount of concealer with a flat defined brush and steadily go over the outlined outer area of your brow.