Red lips are elegant, classic, and hot but instead of completing your look, you may be looking like a hot mess! If you've been experimenting with red lipstick, make sure you know how to flaunt it. Regardless of your skin tone and facial features, anyone can look like a glam diva with this lip color!
Keep calm and read along, we've got the tricks that you need to become the queen of red lipstick!: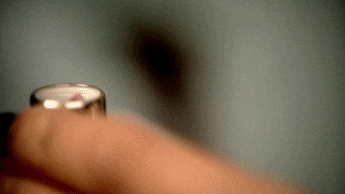 Are you wearing it for a daytime or nighttime event? This question is very important to answer because it'll determine the shade of red that is appropriate. If it's a daytime event, consider wearing a softer shade. To enhance your facial features, go bolder for a nighttime event! The key here is the lighting.
For chicas with thin lips, choose a lighter shade. Deep reds will make your lips appear thinner!
Red lipstick and dramatic eye shadow is a big no no! Mascara paired with a soft eye shadow such as beige is enough if you're wearing red lipstick.
Avoid red lip liner. If you end up with a liner of a different tone from your lipstick, the final result will be a two-tone effect. Instead, use a liner that's closest to your normal lip color and outline your lips.
Carefully apply it. Rep lipstick can look messy if you don't take the time to apply it. Don't apply it in a rush while you're in the car on your way to school. Odds are you'll end up looking like a hot mess!
To prevent your red lipstick from smudging, apply concealer around the mouth.
Play around with intense shades if you have strong color features. Calling all girls who have blue eyes, black hair, or paper white skin tone! If you have any of these features you have more red lipstick options. Intense colors will more likely favor you!
To prevent red lipstick on your teeth, put your finger inside your mouth after applying it and purse your lips around it. Slowly pull it out and remove excess color.
Comment below if you have other helpful tips for chicas trying to experiment with red lipstick!