The name "Valentine" is derived from the word valens meaning worthy, strong and powerful. If recognizing Valentine's Day is important to you, how about acknowledging these traits on that day! Get your best friends together and celebrate how strong, worthy and powerful you all are.
Girl's night it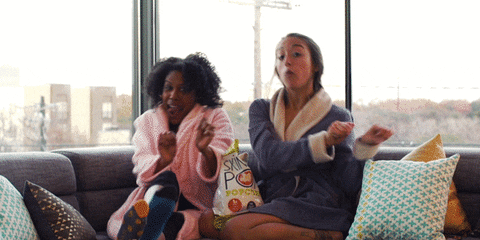 Have a slumber party with your closest girls the weekend before Valentine's Day and make it a true celebration of friendship. Eat all your favorite foods, play games that make you laugh, or watch an upbeat movie that brings a smile to your face. Whatever you do, stay away from pouty shows, books and magazines. This is a time to embrace all the goodness that surrounds you!
Notes that boost your self-esteem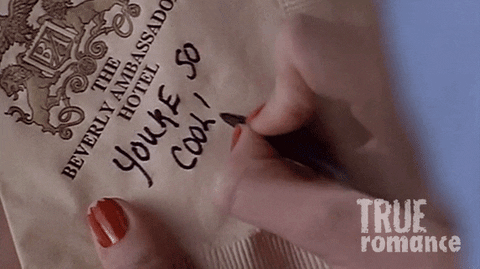 In my V-day gatherings, I've had friends write down a positive statement about each other and then share their thoughts with all of the girls in the room. It is amazing how hearing your friends speak highly of you and of each other can strengthen the bond and lift the moral of the group. If you like writing Valentine's cards then why not include in each one a kind sentence that tells your friends what a great person they are. This is an opportunity for you to remind all the people you care about that they are important to you.
It is important to remember that Valentine's Day is only 24 hours out of your life. So don't get caught up in the commercial circus that surrounds us on television and in the stores. Anyhow, Valentine's is on a Tuesday this year so it might be easier to ignore it all together, if you want to.
The main point that I want to make is that Valentine's Day need not be about boyfriends and roses. It should be about whatever you choose to make it.  This year, why not use February 14th as a good reminder to love other people but most importantly, to love yourself as well. Wrap your arms around yourself on the 14th . You deserve it!
Note from Quinceanera.com: Caird Urquhart is a published author and founder and president of New Road Coaching, a coaching firm designed to provide intensive one-on-one personal coaching services.  She is dedicated to improving the way human beings work, play, love and live, and for 2012 will serve as a contributing writer for Quinceanera.com where she will pass on her  "anything is possible" philosophy to encourage Quinceañeras to look beyond their perceived reality to the great possibilities of their lives. Her book "30 Ways to Better Days: How to Rally After You've Been Dumped" is available on Amazon.com and at www.newroadcoaching.com. Welcome Caird!