Although we're sure your parents were thrilled when you told them you wanted to celebrate your 15th birthday with a Quinceanera, trust us when we say deep-deep down inside the stress kicked in.

Why so soon you ask? Well because any celebration requires money and depending on the size of your party will be the needed amount of financial resources. 
To get an idea of what goes through every parent's head when planning a Quince, keep on reading:
Money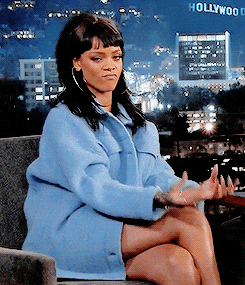 Whenever you talk about your Quince venue's decoration, the style of dress you want or the entertainment you would like to have all your mom hears is "CHA-CHING" while wondering how much money will she need to make your dream come true.
What to do? Start by setting up a budget, stick to a quantity they can comfortably afford and plan around it.
Your Attitude
You've been dreaming about this day for years now, we get it! But although you may have your heart set on that specific invitation you should ALWAYS consider your mom's suggestion. You never know if she's doing it because that design will save them money in the long run.
What to do? Be appreciative of what your parents are doing for you and meet them halfway with your Quince planning.
Keep in mind that the number of people you invite affects the amount of money you will spend. The more guests, the more invitations, party favors and dishes you will pay for.
What to do? Forget about impressing others and invite only VIP friends and family. If you have not talked to them within the past year, forget it!
Their Credit
Some parents request loans or take out additional credit cards to fulfill their Quinceanera's wish. However, to do this you must have an almost excellent credit score and to keep it standing you must make all your payments in time, even after the party.
What to do? Remember #1? Stick to a quantity they can comfortably afford and plan around it. Once your party is over, avoid asking for additional treats until you now your parents are financially stable.
Finding an Agreement
Yes, your parents' taste might be different than yours and perhaps you know what's IN right now better than they do, but still they feel afraid of pushing their ideas on you not knowing how you will react.
What to do? Be kind and ALWAYS listen their suggestions.
Featured image property of AVM Photo Boutique