Your 15th birthday is around the corner so what are you going to do?
Whether you're not having a Quinceanera because you don't want one or the budget does not allow for one, let us tell you two things:
First, a Quinceanera is not about spending tons of money but more about celebrating such a special moment in your life, your coming of age.
Second, if you rather celebrate it differently there are a couple of things you can do.
Take a look at these killer ideas on how to celebrate a Quinceanera without having a party:
1) Have a photo shoot
Rent or borrow a XV dress and have a Quinceanera photoshoot with thematic props to have something to remember this stage in your life forever.
2) Do a VIP dinner
Invite your closest friends and family to a nearby restaurant, dress up nicely in a cocktail dress and have a blast!
3) Go on vacation
 If money is not the issue, consider taking a family trip instead of throwing a party. Family vacations are the best memories to keep!
4) Visit a theme park for a day
 Consider spending a day at Disneyland hopping on every ride possible and enjoying the parades. Make sure to take lots of pictures!
5) Have a "Girls Only" weekend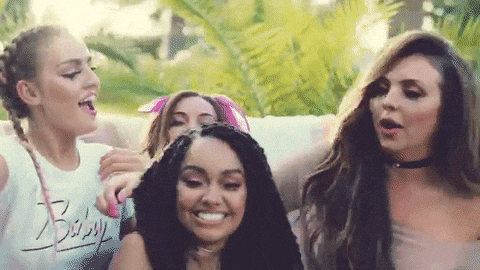 Have a slumber party at your house. Rent some chick flicks, order pizza, and brace yourself for a night of manicures, pedicures and lots of gossip with your best friends and cousins.
Do whatever you want, but do something special on your special day!
Featured image property of Olga and Jose Photography