If you're planning your quinceañera, you may be wondering if it's a good idea to hire a choreographer for all the dances that will take place.
If you really want your dances to impress all your guests, a choreographer may be necessary in order to pull everything together.
But before you start letting your imagination run wild with thoughts of professional-level choreography, there are some things you should ask yourself.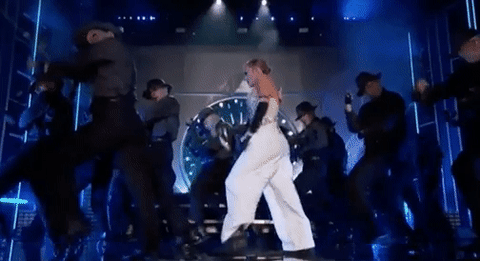 Is there room in the budget for a choreographer?
This is the first question to answer before moving forward. Good choreographers typically cost anywhere from $35-$60 an hour. Be sure to ask the person that you're considering if there are any deals you can get. If there's room in your budget and properly choreographed dances are very important to you, then go ahead and book a professional. After all, you want your quinceañera to be just as you imagined it—and if that means dazzling dances, go for it!
Do you have access to an adequate practice space?
The average number of dancers for a court is 15, and this amount of people learning a dance in someone's tiny living room is going to be too hard. A good question to ask the choreographer is if they can provide a space to practice in.
Who will be in charge of organizing?
When you're spending money per hour on a choreographer, there's no time to waste. So it's an important question to ask yourself: Who will be organizing everything? Who will be arranging the schedule and making sure that everyone sticks to it? Will everyone be able to easily get to the practice space? Are all of the chambelanes and damas willing to put in the time to learn the dances? (The average amount of time you'll need to schedule beforehand is three months in advance.) Will there be an adult around in case of emergencies? These are all excellent questions to clear.
Which dances should be choreographed?
Quinceañeras generally include a father-daughter dance, a waltz, an exit waltz, and a baile sorpresa (the surprise dance). All of these can be choreographed, or just one. Some birthday girls choose to choreograph the father-daughter dance and the surprise dance only. Both of these are usually big show-stoppers. Be sure to know how many dances, and which ones, you'll want choreographed before speaking with a choreographer.
These questions should help you, and hopefully you'll have a fantastic, never-to-be-forgotten quinceañera with amazing dances!
Tori Green writes for Olympia Banquet Hall in Los Angeles.