Sure, the holiday season brings joy and new stories to tell, but it also brings stress plus a few laughs here and there.
Whether you're just coping with the early stages of Holiday season or deep into the "Fa-la-la-la-la" spirit, you will most definitely experience at least two of the next situations. 
Judge for yourself… 
1) Loving all those cheerful Christmas songs

2) Or not wanting to go to the mall to face the mob of crazy shoppers while listening to non-stop Christmas music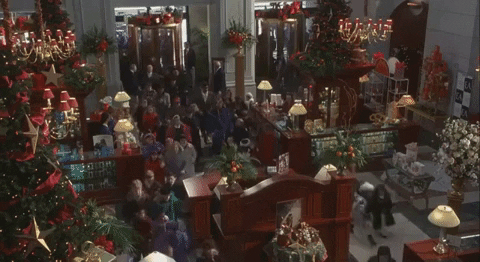 3) Giving up your room for your out-of town relatives

4) Baking and cooking 24/7

5) After so many gifts, we all become wrapping masters!

6) Getting dizzy by cinnamon scent E-V-E-R-Y-W-H-E-R-E

7) Dealing with overly excited people #SOEXTRA

8) Receiving a lame gift from your secret Santa 10) Not fitting into your clothes from overeating