There are way too many transportation options for Quinceaneras.
So many different classic cars, modern cars, carriages, hummer limousines, normal limousines, horses, etc. It could become a bit overwhelming going through all of them and choosing the best one for you. And though many Quinceaneras like going for what's trending in transportation, the current trend, may not be your style or the most efficient type of transportation for your party.
Therefore, we created this article as a guide to help you choose the type of transportation that you should go for:
Classic Quinceanera:
You're all about the classics! A classic pink gown, pink décor, and love all the beautiful traditions of Quinceaneras. Consider classic cars, could be pink, or any color you think is the classiest, your choice.
Themed Quince:
Whether you have a Cinderella/ Princess, Arabian Nights, Japanese, or Broadway musical-themed Quinceanera, choose your transportations accordingly. Remember that when you decide to use a theme for your Quince party, you want to portray and give it as much of a real feeling to the theme you selected.
The Bohemian Quinceanera:
If you're all about bohemian style, peace and love, why not incorporate it in your transportation as well? There are beautiful options and decorations that will the portray the prettiest boho vibe.
The Party Girl:
We get it. You want to have fun in your Quince and enjoy the celebration with your friends. If so, get a nice stretched limo or party bus for you and your closest friends. Get rid of any nerves by pumping up the music, laughing, dancing and singing on your way to the venue. Be sure you and your dress, plus all of your friends fit perfectly and comfortably.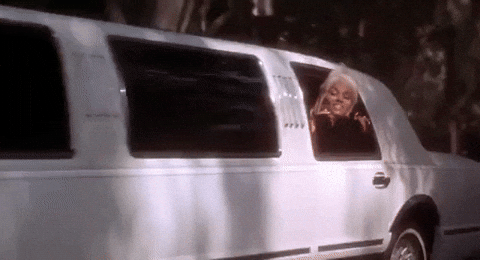 The Luxe Quinceanera:
If the sky is the limit and you want to show it off, consider getting a caravan of the nicest limousines in the market- Rolls Royce limos! Yes, they exist. And they are what any girl could dream of.
The Baddie:
If you're too cool for school kind-of-girl, the most outrageous, chunky and big rides are for you. You're not afraid of making a rowdy entrance.
https://www.instagram.com/p/BkkXRRfFj5k/?tagged=hummer
The Equestrian:
Celebrating your Quince Southwestern style? Perhaps having a charro themed fiesta?
The Luxe Sporty:
If all you want is a "solo" luxurious entrance that drops jaws, a luxury sports cars will do just that.