Music can make or break a party so choosing the right DJ is not an option, it's a MUST!
Don't let your DJ become your quince's party pooper!  We have a few tricks into finding a DJ who will understand your music taste and needs. Here are five questions you must ask yourself right after meeting your potential quinceanera DJ.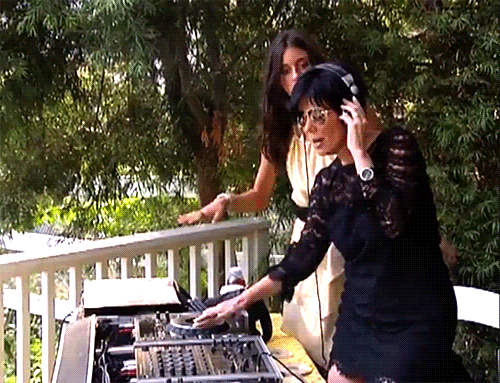 1. Does the DJ play the style of music you like?
It is absolutely a must that you and your guests dance the night away with the right music.  Prepare a list of your favorite songs, artists and genres you want your DJ to play and ask him to send you a music sample with the list you compiled.
2. What kind of lighting comes with the DJ?
Lighting in a party is super fun and can really add to the atmosphere and décor of your quince! Some DJs have smoke machines, or can project your name on the wall, might have spinning lights and even add color to your banquet hall.  Ask them to send you pictures of lighting they have done at other quinceaneras to see if it fits what you're looking for.
3. Will your DJ interact with the crowd or just play music?
Crucial! You need to decide if they will interact and MC your quince or simply play music.  The benefit of having your DJ interact with the audience is that they are essentially your MC for the night.  If you want someone else to MC then they should only play music.
4. How long has the DJ been in the industry and how many quinceaneras has he performed at?
Experience, experience, experience, that is exactly what you need at your quinceanera!  You want someone who knows how to fix problems and roll with the punches.  Your Quinceanera is not a place for them to learn how to deal with technical difficulties or challenging guests, you want experts at this.
5. Do you like your DJ's personality?
The DJ is going to be in charge of providing entertainment for your guests, you don't want someone with a bad personality or attitude. You should be able to easily communicate with your DJ and they should be committed to make your wishes come true.