Not all girls want a Quinceañera. Sure, they are a major tradition within the Hispanic community but what if you want something different? No worries, Quinceanera.com gets you!
We will gladly help you decide between the two most common choices: a Quince trip or a car.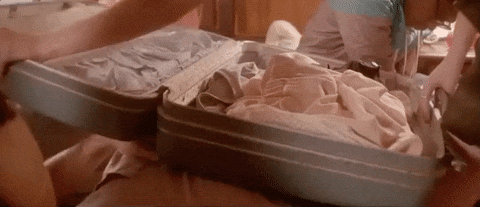 The usual gifts parents offer in lieu of a Quinceañera are either a Quince trip or a car. Choosing an alternate Quince gift is not an easy decision to make, discuss it with the help of your parents and friends, make a list of pros and cons before making up your mind and choose what you think works best for you.
A Quince trip is a wonderful and unforgettable experience; it is an opportunity to hang with your favorite people in the world as this option usually includes your friends, your family or both. The most popular Quince trip options are cruises or European tours. Other US popular cities for Quince girls are New York, Honolulu and Orlando, choices aplenty for fashionistas, surfers and Disney world fans.
The pros on the trip are the amazing experiences you get to share with your loved ones. The con is that once it is over there is nothing more than photographs left.
Of course with great options like these come greater responsibilities and there are several things to consider when going on a Quince trip.
Having your passport up to date, looking for directions beforehand and keeping track of your departure times are only a few of the thins you must be on top of, you don't want to miss your flight!
If you decide to go behind the wheel you must obtain your driver's license.
Driving involves a bigger responsibility as it not only concerns your safety but the passengers, pedestrians and others on the road as well.
A car is a huge step to independence, this will be your first car, your own medium of transportation means you no longer have to ask your parents for rides and no more begging your big sis to please take to the mall. The pro on a car is that it becomes a long lasting benefit, hello transportation 24/7!
However the cons are the always rising price of gas and the cost of maintenance and repairs in the long run, in comparison to a trip this is a long term gift with short term alterations here and there. When choosing a car, do a brand research on gas efficiency, safety and durability.
We hope this analysis gave you more clarity and helped you decide on your Quince birthday gift.